Home > Articles > SSD VPS Servers

At Premium Reseller we do our best to keep up constantly with the most innovative industry trends to provide our clients with the best-in-class web hosting services they deserve. That's why, we take special pride by switching our VPS hosting to the latest advancement in the field of data storage technologies – SSD, or solid state drives.

In fact, SSD drives made a significant breakthrough in the modern hosting industry by offering a completely new, absolutely persistent way of storing web data along with multiple unmatched advantages and opportunities, such as ultimate performance, zero I/O (input/output) rates, rocket-fast speed, silent operation, the highest possible tear and wear resistance, vibration and shock resistance, significant energy efficiency and virtually unlimited lifespan to name a few.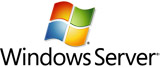 Premium SSD VPS
Bronze
Silver
Gold
Platinum
Pure SSD

30

GB

50

GB

80

GB

160

GB
Dedicated RAM
1 GB
2 GB
2 GB
4 GB
Processor (CPU)
2 CPUs
2 CPUs
4 CPUs
8 CPUs
Data Transfer

300

GB

500

GB

800

GB

1500

GB
Hyper-V Technology
SmarterTools Bundle
Server Location
Los Angeles, Chicago, Dallas, London, Singapore
Monthly Fee
$29.95
$39.95
$59.95
$99.95
From now on, all the advantages of the revolutionary new SSD drives are available with our VPS hosting. Just on our website you can find an incredibly wide selection of superior Windows SSD VPS servers targeted towards content-rich and traffic-intensive business websites with ever growing hosting needs. Backed by our skillful technical assistance and 24/7 support, they ensure top-notch performance that our most demanding customers highly appreciate.

Moreover, all SSD virtual servers from PremiumReseller are powered by the sophisticated virtualization technology Microsoft Hyper-V, which allows to ensure ultimate server hardware virtualization and absolute isolation from all other accounts hosted on the same physical machine. Microsoft Hyper-V also provides smart, on-demand resource allocation to every single virtual machine.

As our Windows SSD VPS hosting client, you will get full administrative access to configure your server and install any software or web applications as per your specific needs and individual requirements. Our powerful and easy-to-use web control panel allows to manage your virtual business environment, control CPU load, memory usage, reboot your server and handle various other critical management tasks hassle-free.

By choosing any of our SSD virtual server plans, you will have your mission-critical web projects hosted on a superb, powerful and highly reliable VPS platform backed by state-of-the-art infrastructure. When it comes to the best SSD VPS servers, PremiumReseller.com is the only right Web destination you need.