Home > Articles > SSD VPS Hosting Plans

Are you going to move your rapidly growing business website from the shared environment to a virtual private server (VPS hosting) one as a cost-effective upgrade solution? Moreover, this is an excellent dedicated server alternative providing almost the same level of functionality, yet a dramatically lower price. When exploring the market of VPS hosting providers and choosing the perfect solution for your specific needs, you should take into consideration many aspects, but the hardware used should be one of your top search criteria.

From the large variety of data storage technologies that have ever been available in the computing field, there is hardly any other solution that can compete with SSD drives in terms of performance, speed and functionality. Standing for a 'solid state drive', SSD actually presents a revolutionary new drive technology that uses integrated circuit assemblies instead of standard memory chips, as in HDDs. While allowing to store data more persistently, SSD drives offer an extensive range of other sound advantages that may ensure top-notch performance and ultimate reliability of your entire virtual business environment.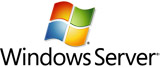 Premium SSD VPS
Bronze
Silver
Gold
Platinum
Pure SSD

30

GB

50

GB

80

GB

160

GB
Dedicated RAM
1 GB
2 GB
2 GB
4 GB
Processor (CPU)
2 CPUs
2 CPUs
4 CPUs
8 CPUs
Data Transfer

300

GB

500

GB

800

GB

1500

GB
Hyper-V Technology
SmarterTools Bundle
Server Location
Los Angeles, Chicago, Dallas, London, Singapore
Monthly Fee
$29.95
$39.95
$59.95
$99.95
Not so long time ago SSD technologies were available with dedicated servers only. But at Premium Reseller we offer a remarkable opportunity to take advantage of the breakthrough SSD drives even for business owners with a limited budget. We provide ultra-fast Windows VPS on SSD drives and powered by the Microsoft Hyper-V technology that ensures ultimate server performance, true hardware virtualization and absolute isolation from other users on the same server box.

You are welcome to check out our large selection of turnkey, multifunctional SSD VPS hosting plans, where you will definitely find the perfect solution for your particular business needs matching all your requirements and specifications to the fullest. While coming with an incredibly wide range of advanced hosting features and options, they also provide full administration access allowing you to configure your virtual server and install any third-party software or applications required.

With every SSD VPS account a user gets our powerful, yet very easy-to-use web control panel to check resource usage, view CPU load, reboot his/her server and manage effectively various other essential tasks. In such a way, you will hardly find a better, more powerful and reliable web platform for your mission-critical business websites than Windows SSD VPS hosting services by PremiumReseller.com.