Home > Articles > Windows VPS Hosting Services

Establishing an efficient online presence has become a crucial necessity for virtually any business going to stay competitive on the modern market. As you probably know, launching your own online venture requires plenty of different expenses to cover, where investing into a powerful and reliable web hosting platform is the primary one. While being on the initial business stage, you will be definitely interested in saving every single dollar to invest into your further business growth.

In such a way, VPS hosting, also known as virtual private servers, can be the most deliberate choice for you. While providing a superior web hosting platform to launch your mission-critical web projects, it will also let you enjoy significant cost savings. Actually, VPS hosting presents a unique combination of power and flexibility of dedicated hosting along with affordability and simplicity of a shared hosting environment.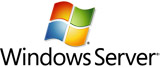 Economy Windows VPS Hosting
Eco 1
Eco 2
Eco 3
Eco 4
Pure SSD

30

GB

50

GB

60

GB

80

GB
Dedicated RAM
1 GB
2 GB
4 GB
8 GB
Processor (CPU)
2.1 Ghz
2 x 2.1 Ghz
4 x 2.1 Ghz
4 x 2.1Ghz
Data Transfer

300

GB

500

GB

800

GB

1500

GB
Hyper-V Technology
SmarterTools Bundle
x
Server Location
Los Angeles, Chicago, Dallas, London, Singapore
Monthly Fee
$14.95
$29.95
$59.95
$99.95
At PremiumReseller.com we are here to offer you dramatically advanced Windows VPS hosting services in terms of power, scalability and reliability, while providing them through the breakthrough cloud-based virtual infrastructure. This means that you will be no longer limited to resources and power of a single physical server , but rather supported by a cluster of numerous servers connected together to create a sophisticated virtual environment.

We welcome you to browse through our extensive selection of feature-rich Windows VPS hosting plans, where you will certainly find a solution matching perfectly all your hosting needs along with any specific requirements and staying within your budget limits. You will get abundant server resources and a bunch of turnkey hosting options and features to ensure your website ultimate performance and accessibility.

Provided within our private cloud system and powered by the superb Microsoft Hyper-V technology with true hardware virtualization, our Windows VPS hosting ensures absolute isolation from other virtual machines and smart allocation of all essential resources (disk storage space, CPU and RAM) to each and every VPS. While using your Windows VPS server, you will have full root level access to make any necessary configuration changes and install any third-party software or web applications required.

Our powerful, user-friendly web control panel allows you to manage and control your entire virtual environment with maximum ease, convenience and efficiency - from CPU load and memory usage checking to server reboots. When it comes to the best Windows VPS servers, consider PremiumReseller.com.